At Semitic Language Services, and in order to produce the highest quality translation product, we consider any translation request no matter how small they are as a translation project. This means any translation request has to be assessed according to the highest standards of translations. Our first step is asessing your document and taking into consideration your general and specific rquirments, before we assign a translator or in some cases a team of translators to work on your translation project. Therefore, it is necessary to examine the source language copy for translation suitability, immediately identify any potential translation issues, liaise with the client, and comprehensively brief the selected translators and checkers (if requested) on all aspects of the transltion project.
When working on large and complex transaltion projects, such as a company product manual or medical report or legal document, Semitic Language Services has been managing many multilingual complex projects for nearly 12 years. Our method for achieving high quality results is based on the careful selection of appropriately certified and experienced translators and checkers (if required) who are experienced in the translation of such documents. As we consider it vital to always match the most suitable translator to your specific project.
---
HOW TO ENQUIRE ABOUT OUR TRANSLATION SERVICE:
In order for us to assess your requirements, it is essential for us to see the document that needs to be translated. You can forward it to us:
We will get back to you with a no-obligation quotation and a time frame, usually within 24 hours, but this may take longer depending on the complexity of the assignment.
We will work out a quotation based on:
the length of the document (word count)
professionals desktop publishing requirements
whether checking by a second NAATI accredited translator is required
the range of languages
the nature of the document, complexity of language and register
urgency and delivery time frames
Official Documents Translation by NAATI Certified Translators
Do you need to submit translated documents to the Australian Department of Immigration and Border Protection (DIBP) or to the Australian Department of Foreign Affairs and Trade (DFAT)?
Semitic Language Services provides certified translation service for official docuemnts , using NAATI certified translators, for all documents related to migration into Australia. We utilised the service of certified translators, who are certified by the National Accreditation Authority for Translators and Interpreters NAATI.
 We have worked for many migration agents and private clients for nearly 12 years and we can translate your birth certificate, marriage certificate, driver's licence, employment records, educational certificates and any other document that needs to be submitted as part of your visa application. Our documents are always, without fail, accepted by the Department of Immigration and Border Protection (DIBP) or the Department of Foreign Affairs and Trade (DFAT).
 Language Professionals will always respond to your enquiries, phone calls and emails in a timely and professional manner and are happy to advise you.
 We can offer extract translation if they are sufficient for you needs, saving you money and expediting the translation process. From our experience, there are many instances where an extract translation is sufficient for visa purposes.
 We provide translation services in many languages and provide a high level of customer service. Our translations are delivered on time and on budget, certified by NAATI accredited translators. Your translations will be have NAATI stamp and  signed and dated by the translator.
---
For such assignments, Semitic Language Services always uses professionals certified by NAATI, but note that NAATI accreditation does not exist in all languages.
WHAT IS OUR PERSONAL DOCUMENT TRANSLATION SERVICE?
Essentially, this is a translation service for a wide range of documents usually required for immigration purposes, such as:
police clearance certificates, marriage certificates, birth certificates, death certificates, de facto certificates, identity documents, military certificates, passports, change of name certificates, etc…
academic records and transcripts, degrees and diplomas
employment references
evidence of defacto relationships, i.e. joint bank accounts, bills in joint names, correspondence
 In short, any document requiring translation for the purpose of residency and citizenship applications by migration agents and individuals across Australia.
 Note that most Australian government departments, such as the Department of Immigration & Border Protection (DIBP), Registry of Births Deaths and Marriages (BDM), or the Department of Foreign Affairs & Trade (DFAT), will only accept documents that have been translated and certified by NAATI certified translators.
---
HOW TO BOOK OUR TRANSLATION SERVICE:
For personal documents, bookings can be made:
in person by visiting our office at 32B Somerton Road, Somerton VIC, between 10.00am and 4.00pm
by emailing the document(s) to

contact@semitic.com.au

by using our quotation request form and attaching the document(s).
We will get back to you with a no-obligation quotation and a time frame within 24 hours. Our quote will depend on the language(s) required, urgency and total volume. For all translation projects big or small, we provide high quality translation services at competitive rates.
 We usually allow three to five working days for delivery, but have an express service for urgent/same day/next day delivery of documents.
 Extract translations can be provided, but check with your legal representative or the relevant government department (e.g. Department of Immigration & Border Protection (DIBP), Registry of Births Deaths and Marriages (BDM), Department of Foreign Affairs & Trade (DFAT), Department of Education or Centrelink) to see if this is an option for you. Extract translations are a much cheaper option in cases where you have a very long document but only need the pertinent information translated.
Once you accept the quotation, we will get your translation underway. We can work with the electronic copy you sent, but check with the relevant government department to see if you need to show us the original or a certified copy for certification purposes.
Your translation will be certified by a NAATI certified translator, printed on our letterhead and stamped with our Translation stamp, before being posted out to you and/or emailed.
---
FEES GUIDELINES
Our prices start at $40.00 for standard documents, i.e. Driver's Licence, ID card, Birth, Death, Marriage, Police Clearance or Divorce Certificates. For academic transcripts and diplomas, employment references, medical reports, it will depend on how long they are and whether a full translation is required. Most times it is not, and an extract translation will be sufficient.
Quotes are free and we will give you a firm price prior to commencing your job.
---
What is an apostille and do I need one?
 Overseas governments sometimes need proof that Australian documents are genuine before they accept them. This is called an Apostille or Authentication stamp. You need to check with the government of the relevant country if you need one, as this advice can only be provided by the overseas government you are dealing with.
If an apostille is required, you will need to organise it before getting your Australian document translated. More information can be found on the Department of Foreign Affairs and Trade (DFAT) website.
---
What is an a translation affidavit and do I need one?
If you are applying for a divorce and were married overseas, and your marriage certificate is not in English, you will need to have the certificate translated and attach both documents together with an Affidavit Translation of Marriage Certificate from the translator, which states their qualifications to translate; the translation is an accurate translation of the marriage certificate; and the attached copy of the marriage certificate is a true copy of the marriage certificate translated. Forms are available on the Family Law Courts website.
An affidavit sets out the translator's qualifications, lists and certifies each source document and lists the associated translations and certifies them as true and correct. Affidavits are usually prepared by the lawyers requesting the translation and need to be sworn or affirmed before a Justice of the Peace, who will stamp and sign each page of the affidavit, source documents (copies) and translations.
---
Do I need to have my overseas driver's licence translated?
 In Australia, laws and driving regulations differ from state to state. Some states require you to carry an International Licence with your current foreign licence. Other states request you carry your current foreign driver's licence together with an official translation of your licence into English.
Our translations are NAATI certified and will allow you to submit your translated document to your state licensing authority. NSW however has special requirements. For more information, visit:  www.australia.gov.au/content/driving-with-an-overseas-licence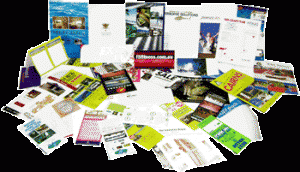 Desktop publishing (abbreviated DTP) is the creation of documents using page layout skills on a personal computer primarily for print. Desktop publishing software can generate layouts and produce typographic quality text and images comparable to traditional typography and printing. This technology allows individuals, businesses, and other organizations to self-publish a wide range of printed matter. Desktop publishing is also the main reference for digital typography. When used skillfully, desktop publishing allows the user to produce a wide variety of materials, from menus to magazines and books, without the expense of commercial printing
 At Semitic Language Services, our translators are equiped with many desktop publishing software that enable them from producing high quality, matching in design and page layout,  flyers or brochures that you can use with your clients.